Gutter Contractor in Pensacola, FL
Gutter Master offers top-of-the-line, tailored fabrication and gutter installation for homes and businesses throughout Pensacola, FL and the surrounding areas. We help protect your building from heavy rainfall, with a customized solution that will hold up for decades to come! Contact us today to learn more when you're in the market for reliable gutter companies.
You Need Effective Gutter Companies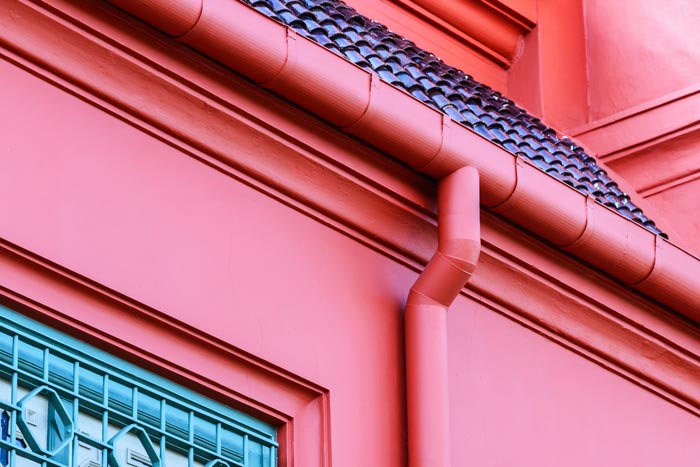 It's hard for many homeowners to see the need for seamless gutters in Pensacola, FL. After all, your home already has gutters, right? The fact is, not all house gutters offer the same level of protection for your building and often, the stock solution is the one that fails. It takes tailored, customized gutters to provide your building with the best level of protection, and Gutter Master is here to offer them to you. As the premier gutter contractor in Pensacola, FL, we're your go-to expert for customized seamless gutters in 5" or 6" sizes and 15 different colors.
Seamless house gutters can help jettison water away from your home more effectively. In addition, they'll also protect your roof and foundation from flooding, keeping water out of your home's interior! It's this peace of mind and proven effectiveness that makes seamless house gutters well worth the investment—and it's why people choose Gutter Master for a top-quality gutter solution. In fact, coupled with gutter guards and thorough gutter cleaning in Pensacola, FL, Gutter Master provides you with complete watershed services. We're here to help you protect your building from everything the Florida weather can throw at it.
We're a Better Business Bureau (BBB) accredited gutter contractor.
We can color-match house gutters for your convenience.
Our business has been family-owned and –operated since 1990.
We can custom-fabricate gutters to perfectly fit your building.
Our prices are competitive and economical among other gutter companies.
Proudly offering cleanings and installations to the following areas:
Pensacola Beach, FL
Bellview, FL
Warrington, FL
Jay, FL
Brent, FL
Pace, FL
Bagdad, FL
Berrydale, FL
Milton, FL
Ferry Pass, FL
Fort Walton Beach, FL
Destin, FL
Niceville, FL
Crestview, FL
Cantonment, FL
Daphne, AL
Brewton, AL
Escambia County, FL
Eastern Baldwin County, AL
Seminole, FL
Get Great Gutters Today
For first-class house gutters, fabricated and installed specifically for your home, get in touch with Gutter Master today! Our gutter contractors are happy to provide you with a free quote on service.
Contact us