Unlike other gutter specialists in Pensacola, Bellview, Escambia County, and Pensacola Beach, FL that just provide sales and gutter installation, Gutter Master goes above and beyond to give our customers the very best value for their investment in custom gutters. Take a look below at some of the additional services we offer.
Gutter fabrication


We have a portable gutter machine in Pensacola, FL that allows us to bend and fabricate 5″ or 6″ custom seamless gutters of any length in over 15 colors. This ensures we can create a tailored gutter option for your home on-site and install it immediately! And, with different size and color options, you'll be able to see immediately how they look on your home.
Gutter cleaning


Leaves and other debris in your gutters make it harder for water to train into gutter downspouts and away from your home. Unfortunately, cleaning gutters can be time-consuming and dangerous while you're up on a ladder. That's why Gutter Master offers our customers gutter cleaning services! We'll keep your gutters spotless, to ensure water is easily jettisoned away from your home.
Additional products we offer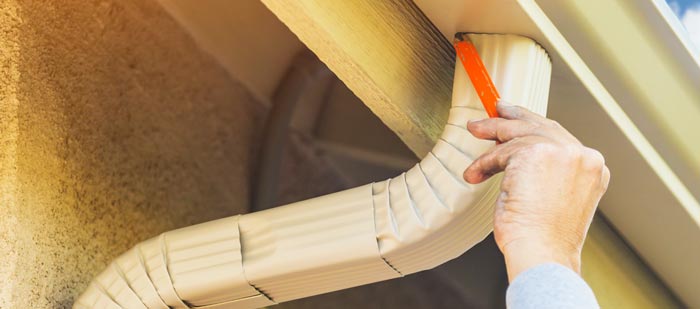 Downspouts
We help keep water away from your home's foundation with gutter downspouts that are specifically tailored to your home's slope.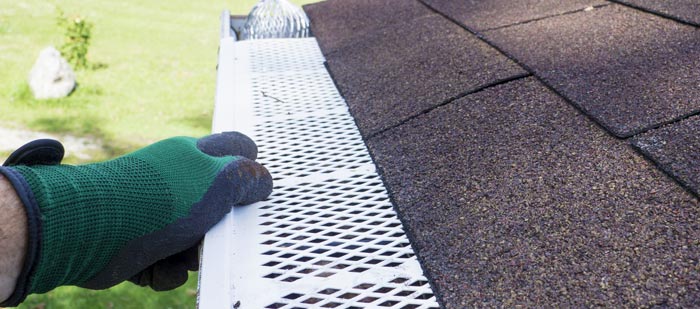 Leaf guards
Are leaves clogging your gutters and creating backups onto your roof? We'll solve the problem with tailored leaf guards.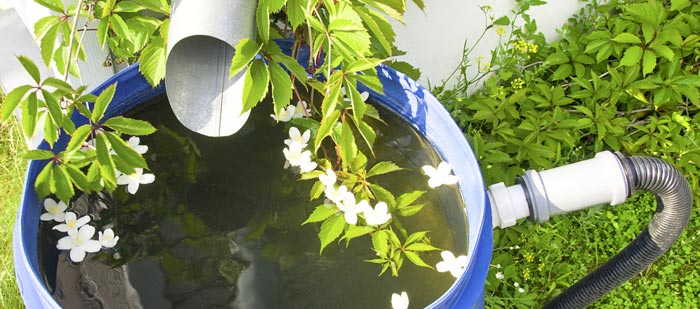 Rain barrels
Rain barrels are an environmentally-friendly way to water your plants and tend your garden that's also cost-efficient!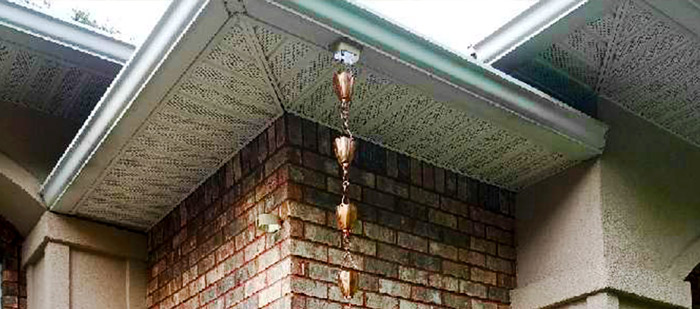 Decorative rain chains
Rain chains are a beautiful piece of outdoor décor and can be soothing to both look at and listen to.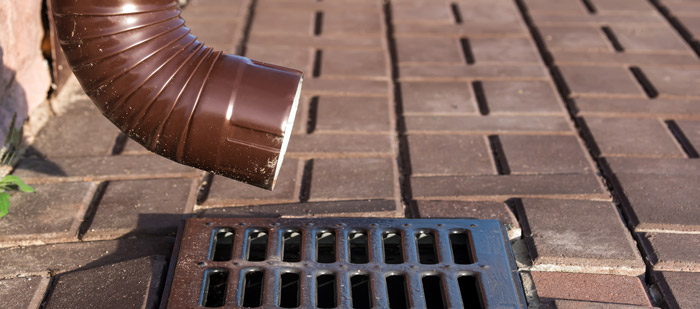 Residential underground drains
Need additional drainage to keep water away from your home's foundation? We install residential underground drains.
For more information about cleaning gutters or the other services we're pleased to offer our customers, please contact us today at 850-944-7000.